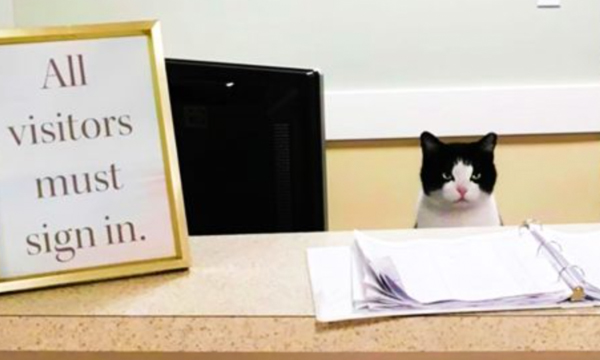 27 Mar

What Clients Don't Want

At the request of Boutique Design magazine, I managed to get the attention of some ultra-busy clients — reaching them on four different continents — and asked them how they want to be marketed to by design firms.  I learned as much about what they don't want.

The revealing responses came from these four hospitality industry luminaries:
Dana Kalczak, Vice President, Design, Four Seasons Hotels and Resorts
Mike Paneri, Senior Vice President – Hotel Development, Viceroy Hotel Group
Carl Kernodle, Vice President, Development Asset Management, Hyatt Hotels Corporation
Larry Traxler, Senior Vice President, Global Design, Hilton Worldwide
Their responses to my questions are quoted verbatim, but I chose to protect them a bit by not revealing who said what.
HW: How are design firms breaking through the clutter and getting your attention?
"Great work, creative intensity, and strong design communication skills always speak louder than words, sales calls, and lunch meetings. Just show me how you have created great design despite today's challenging financial situations­."
"Your website is the first place I go when researching a design firm. It's your primary means of communicating your credentials, your experience, and your design style. I hate seeing renderings. Anyone can have a beautiful drawing done. If it has been built, show me the real thing. And let me know what your role was on the project. I also want to see bios."
"I'll admit I'm influenced by pretty pictures. Get your work properly photographed and published. If I see images I like on your website, I may ask you to send printed materials of the project. But, ironically, in the case of many firms, their websites are more out-of-date than their brochures are."
"When I like what I see, I arrange a meeting. I always think of designers differently after I've met them … sometimes for the better, sometimes not. I once asked to meet a restaurant designer whose work impressed me. He was so arrogant I resolved then and there, 'There is no way we will ever work with this @$$hole.'"
HW: What's the best way to reach you?
"Don't call me. I find unsolicited calls annoying. Email is the best way to reach me. If we need to talk, you can set up a call through email."
"You'll get my attention when I see good work; not necessarily by continually contacting me. I appreciate those who present their work and let it speak for itself."
"Every firm wants to come in to meet with me. I suggest sending me your printed materials first. When we're embarking on a project, we review design portfolios and seek to match a firm's strengths with the intent of the design and the location of the site."
"I don't need printed materials. Electronic is cheaper, quicker, and just as effective. If you're going to send me anything, put in on a flash drive rather than a pile of paper."
"If we already know a firm, staying in touch electronically is a good idea. Electronic newsletters can be a non-intrusive way to get my attention and stay top-of-mind."
HW: What's your impression of business development people?
"Business developers have their role in scoping out opportunities for their firms, but it's much more impactful when I get a call from a design firm owner. BD people can be effective if they have some longevity and seniority with their firm and can speak with authority. For me, the issue is trust."
"One super-aggressive, annoying, high-pressure salesperson who contacts me regularly has been with five firms in seven years. I simply don't believe him any more."
"Some BD people are so persistent that they verge on being stalkers. I will do anything I can to avoid them and, by extension, their firms. Self-effacing and sincere will win out over pushy."
HW: What are some of your pet peeves when it comes to marketing?
"Don't expect that if you met me at a conference — where I got dozens of business cards from others just like you — that it will have left a memorable impression on me."
"If you're a large firm with multiple offices, don't have multiple people from different offices call me. It just makes you look disorganized, and it doesn't endear me to your company."
"If you're a small firm, don't exaggerate your capacity and capability. If you try to take on something you can't handle, you will ruin your chances for working with us in the future. If you're right for a project, but it's too big for you, we may hire you for a piece of it."
Howard's takeaways
Don't waste the time of a busy client. If you have something of value to share, marketing can be effective. If you've done good work, let them know. Otherwise, they seem to be saying, "Don't call us; we'll call you."
Your takeaways?