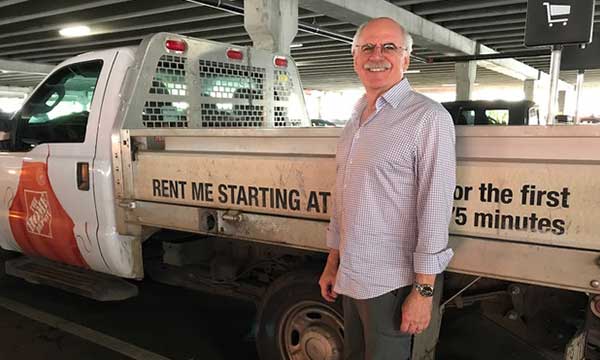 15 Apr

Three Bits of Advice for Building Your Post-Pandemic Practice

Whether you're working from home or going into an office, now is the time to focus on what's essential to your business, so that you can emerge stronger than ever. 
1. Use this opportunity to prune your client list
Tidying expert Marie Kondo suggests that a pandemic can be a great opportunity to de-clutter and get rid of unnecessary items. How about getting rid of undesirable clients?
It's impossible for you and your firm to perform at your best if your less-than-ideal clients are sucking you dry.
"Dump the duds," as Tom Peters once said. It's best for both parties if you can rid yourself of relationships that are not beneficial. Referring clients to a firm that might be a better fit allows you to concentrate on those who bring you joy.
2. Show your best clients some love
We're alone together. There isn't a single one of your ideal clients who is not affected physically and/or economically by the COVID crisis.
Start by creating a list of your best clients. If you're not sure who should be on that list, ask yourself: Whose company do I truly enjoy? Who do I look forward to seeing? Who do I really like, trust, and respect? Which clients are good for my business and good for my soul? (A difficult client who is good for business in the short term may not be worth the cost to you in terms of time spent and spirit deflated.)
Consider what it is that you truly appreciate about each of the clients you are happy to have. Call them up and tell them so.
In this post-pandemic world, clients want to know that you care about them and their business. Ask how they're doing. Connect with genuine empathy.
Checking in with clients—in good times and tough ones—builds personal relationships, especially when there is no ulterior motive. When business picks up, marketing professionals who understand what clients are looking for from A/E/C firms are in the best position to succeed in the new marketplace.
3. Focus on helping, not selling
In today's world especially, clients have very little tolerance for self-congratulatory, self-promoting, and self-serving communication from you.
Listen harder. Communicate with a purpose. Let clients know you have something worthy of their time and attention.
Offer insights, assistance, and useful information that your ideal audience will find relevant.
Truthfully, this is good advice whether or not we're going through a pandemic.