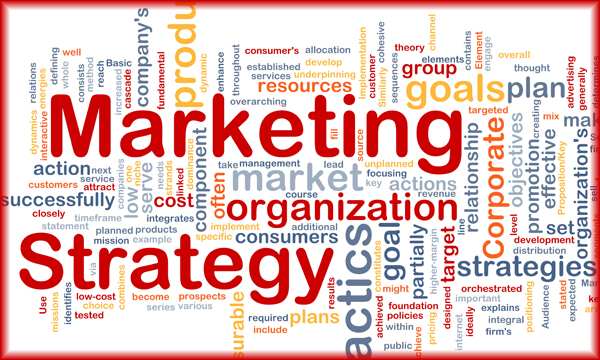 07 May

Re:Designing Your Website — What You Need to Know

Invited to Denver to be a juror for the 35th annual SMPS National Marketing Communications Awards, I reviewed 19 of the best websites in the industry. Here's what impressed me and where even the best of the best are missing the boat.
We've come a long way, but …
Firms are getting better at tracking traffic, but are they measuring the right thing? Using Google Analytics, you now have access to a range of metrics like how many unique visitors you are getting, how long they spend on your site, and what pages they are viewing. But is that what your CEO cares about? Most firms fall way short of quantifying the business value of their website. How many leads is it generating? How many new clients is it capturing? How many new employees is it attracting?
Companies have moved on from static sites that serve essentially as on-line brochures. Most understand that the medium can be interactive; there is an opportunity for two-way communication. Many are now embracing social media, including videos, and creating fresh content via blogs. But having five-month gaps between blog entries suggests that you don't have a lot to share that's of value.
One firm boasts about being a thought leader and offers a downloadable white paper.  Good start. But it's hard to be considered a thought leader if you just have one thought.
Leading-edge firms are winning points for creativity in web design, but beware. What some viewers find clever others find annoying. Being different for the sake of being different doesn't help your case. If the site is not intuitive to navigate, if visitors are confused or frustrated, they will leave and they won't come back.
Content is king. A clean layout and pretty pictures are critical, but if people are coming for information, the writing has to be compelling, as well. Most of what I read on websites is either too long, too skimpy, too generic, too dense, or too boring. And what a shame it is when the writing is strong but nobody knows it, because the text is illegible due to poor choices of fonts, backgrounds and/or type sizes.
Some helpful advice
Establish your objectives and define your audience. Everyone wants to reach potential clients. But don't forget about existing clients, business partners, influencers, past and prospective employees, journalists, bloggers, and anyone else who can help you build your business.
Determine what your audiences want to know. Make it easy for them to find it. And let them know "You are here," so they can navigate easily to wherever else they want to go.
Be yourself. Everybody starts the process of web re-design by looking at competitors' sites. Consequently, many sites look the same, and clients can't distinguish one firm from the next. Instead of copying others, find your own voice and reveal your company's distinctive personality. Don't just list your office locations, illustrate what the environment and culture are like.
Showcase your people as well as your projects. Everyone says, "Our people are our most valuable asset." Sure they are. Now show us why we would want to work with them. Shoot real people in real settings. Avoid the stock photography images of posers around a table, someone pointing to a drawing, or a close-up of a handshake — all cliches.
Make it easy to do business with you. Easy to contact you. Easy to find your office. Easy to know what role you played on a particular project. Easy to apply for a job with your company.
Offer something of value. Engage visitors with interesting content. Share useful and helpful information. Give them a reason to come back.
Optimize for mobile devices. No longer can you expect that your site will be viewed on a computer in an office. Your site now has to work on tablets and phones. Increasingly, that will mean creating a separate mobile version of your site that downloads quickly and is sized correctly not only for viewing but also for fingers.
According to a survey of 500 professional service firms, 46% have redesigned their websites within the last year. And, according to Hinge Research Institute, 66% of firms plan to increase investment in their website — and online marketing — in the next 12 months. Get it right. Follow the advice above to make sure your money is well spent.